SOLAR WATER HEATER
Solar water heating (SWH) is the conversion of sunlight into renewable energy for water heating using a solar thermal collector. Solar water heating systems comprise various technologies that are used worldwide increasingly.
In a "close-coupled" SWH system the storage tank is horizontally mounted immediately above the solar collectors on the roof. No pumping is required as the hot water naturally rises into the tank through thermosiphon flow. In a "pump-circulated" system the storage tank is ground- or floor-mounted and is below the level of the collectors; a circulating pump moves water or heat transfer fluid between the tank and the collectors.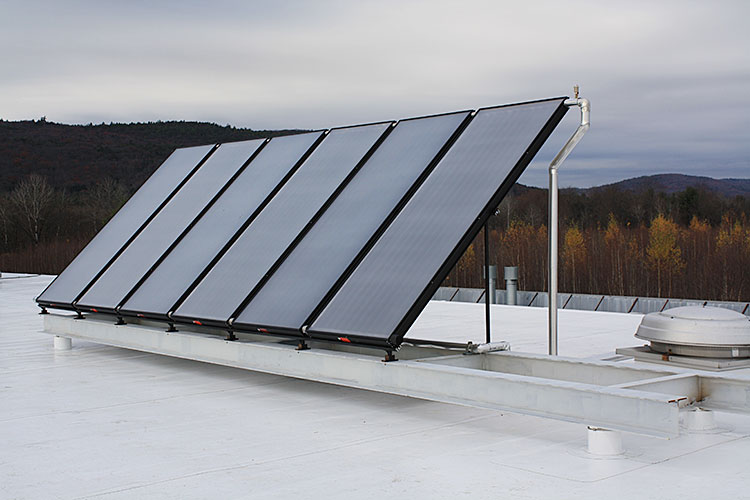 SOLAR THERMAL COLLECTORS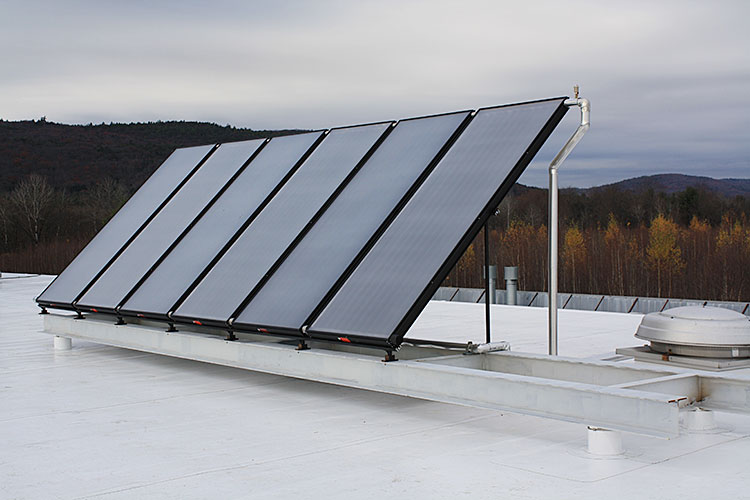 A solar thermal collector collects heat by absorbing sunlight. A collector is a device for capturing solar radiation. Solar radiation is energy in the form of electromagnetic radiation from the infrared (long) to the ultraviolet (short) wavelengths. The quantity of solar energy striking the Earth's surface (solar constant) averages about 1,000 watts per square meter under clear skies, depending upon weather conditions, location and orientation.